Last week in
Aiden and Sharon's house
the boys were accepted to private school, Falco the bird joined the family, Aiden was demoted due to a bad chance card, Wes dated neighbor Rochelle Bratford, reched teen TOC, and left for uni, Jeremy became a teen, and also reached his teen TOC, Sharon became an elder.
Winter rolled in this week and the family added a roof to their outdoor kennel for the dogs. And speaking of dogs...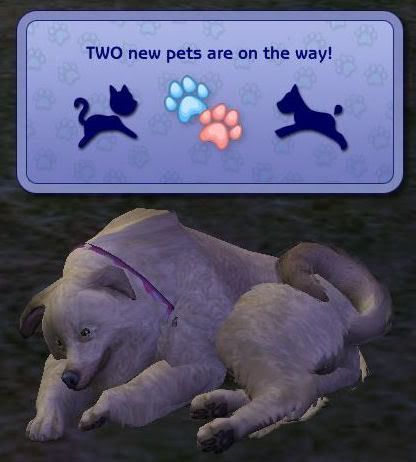 Cinnamon had two more pups that and that meant that the two pups in the house had to go to good homes. Sharon could not find a home for them...they were sent to the adoption pool.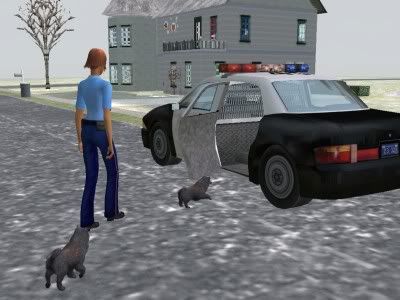 It was sad to see them go that way, but with the family so busy...it was the only option.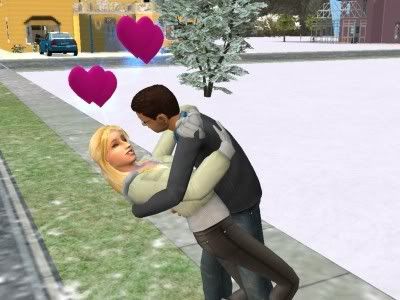 Jeremy was busy with his budding romance with Melanie.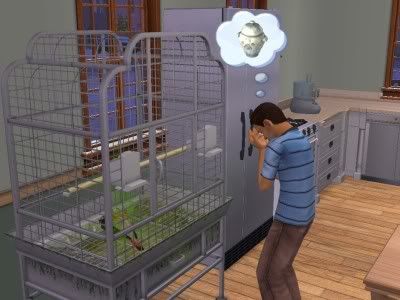 So much so that he neglected his responsibility for Falco...he had spent so much time with his girlfriend and preparing for college that he had forgotten to feed the poor bird.
Distraught about his neglegence, Jeremy found comfort talking with his dad and soon left for uni.
With their sons off to college, Aiden and Sharon rekindled their whirlwind romance. Aiden showered his wife with gifts and the two spent alot of time together.
Aiden reached his LTW and second TOC.
And when the next two pups were ready to leave the nest, Sharon had found a home for them. With just two pups left in her LTW, she was looking forward to some peace and quiet.

Accomplishments this round: Sharon raises four more pups bringing her to 18 out of 20 for her LTW, Jeremy goes steady with Melanie, Falco the bird passes away, Jeremy leaves for uni, Aiden reaches TOC #2 and fills his LTW.

Ongoing Point Total: 120