Last week in
Owen and Kendal's house
Lolly the pup joined the family, Owen became and elder, Starla passed away, Owen got his LTW and TOC, Josie and Joel moved to college.
This week, Owen and Kendal are all alone in their house for the very first time. Though neither of them like it much that way and both miss their twins and their noise and mischief more than ever. And when we get to the house, there is no peace to be had as a birthday party for Kendal is underway...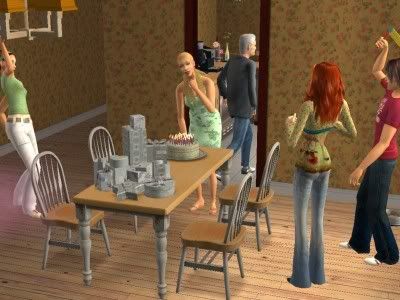 And after a quick makeover...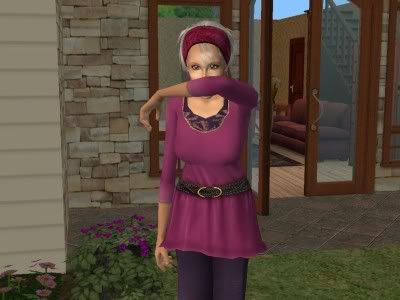 Happy Birthday Kendal! Looks like you are still scaring with the best of 'em.
******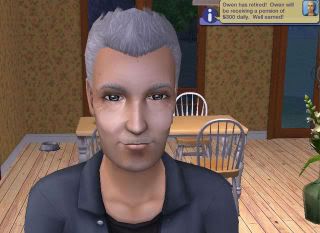 Reaching that time in their lives, Owen decided he would retire. He spent most of his time hanging out at the house and playing with Lolly and playing poker.
Kendal also retired, but not before reaching her TOC/LTW of becoming a professional pary guest. She then decided to put herself to work full time at Cafe Petite, the quaint shop she had purchased years before.

She put what little funds they had into a long overdue remodel.

And even hired a helper, a sweet young gal named Jenna.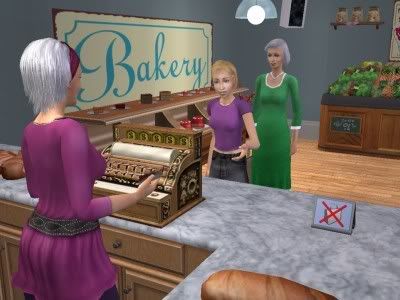 Business was really booming for the first time since Kendal had bought the shop and she really enjoyed watching her little shop grow.
************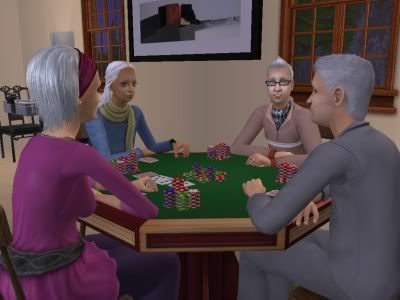 Back at home Kendal and Owen took it easy for a few days...the highlight of which was this all night card game with Owen's brother Aiden and his wife Sharon.
And at the end of the week they had a little get together to celebrate their golden anniversary.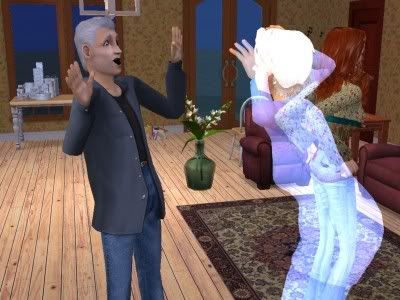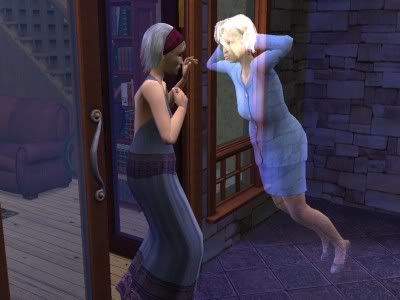 Durring which Starla's spirit thought it a good time to come out and scare everyone, but it couldn't damper the happy mood.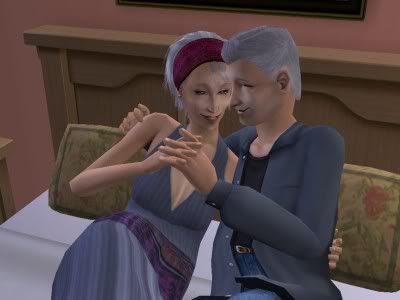 The couple enjoyed their time alone and prepared for the return of their daughter Josie (heir to the household) the following week.
***************
Accomplishments this round:
Owen and Kendal have a quiet week alone, Kendal gets TOC/LTW, both Owen and Kendal retire from their 9-5's, Cafe Petite is Rank 5.
(I noticed that 2 points had not been added last week for Owen's LTW/TOC I added them today)